British Airways has revealed exclusive details to airmilesexpert about the rollout of its new A350s. Before the new aircraft starts flying long-haul in October, it will fly short haul between London and Madrid. BA has confirmed to us that the A350 delivery date will be confirmed in June for its arrival in July. Once everything is confirmed it will be loaded into the system and frequent flyers will be able to see what dates and times the A350 will operate on the route. This means BA Executive Club frequent flyers who want to try the new A350 business cabins will be able to do it on a short haul flight. Make sure to monitor the BA website from June to see when the flights are available or sign up to our newsletter and we will bring you the news as soon as we hear more.
Club Suite
British Airways' business class offering hasn't had much love recently. An airline that is frequently hit or miss, it's about time they looked to modernise some of their business class cabins. So now we have news that BA has unveiled its new business class seat - 'Club Suite' - and confirmed it will arrive on the first of its A350 aircraft in July.
The airline's newly-branded 'Club Suite' offers direct-aisle access, a suite door for greater privacy and flat-bed seats in a 1-2-1 configuration. There is 40 per cent more storage, including a vanity unit and mirror, WiFi, enviable 18.5-inch inflight entertainment screens, high definition gate-to-gate programming, and PC / USB power.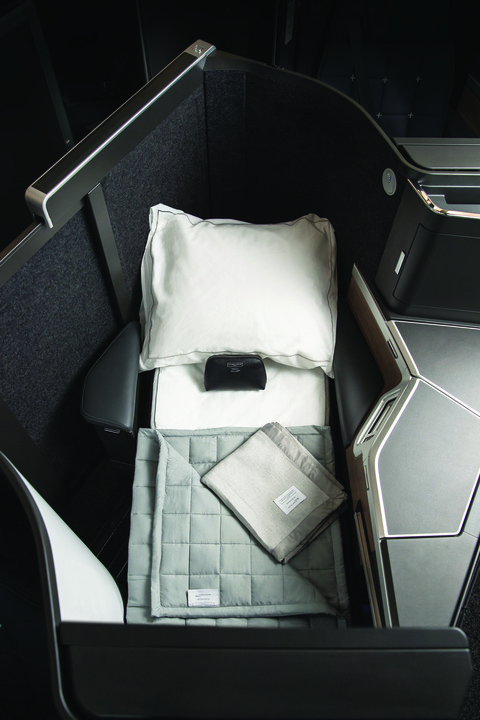 BA's new A350s
The A350 aircraft cabin pressure is equivalent to an altitude of 6,000 feet which is supposed to help combat some of the more unpleasant effects of long-haul flight.
As well as a new 56-seat Club World cabin (see layout map below), the three-cabin A350 will feature the latest World Traveller Plus cabin (56 seats) with new furnishings including new amenity kits. The World Traveller (economy) cabin offers 219 seats with high-speed WiFi.
During phase one, the first A350 aircraft will start some short-haul flying between London and Madrid to allow the airline's teams to "perfect their customer service delivery and familiarise cabin crew with the aircraft layout".
In phase two, from October 1, 2019, the aircraft will begin long-haul flying. During this period another three A350 aircraft will join the British Airways fleet and two Boeing 777 aircraft will also be retrofitted with the new cabin.
At the start of 2020, phase three will begin when British Airways rolls out its Club Suite on further long-haul aircraft across the network.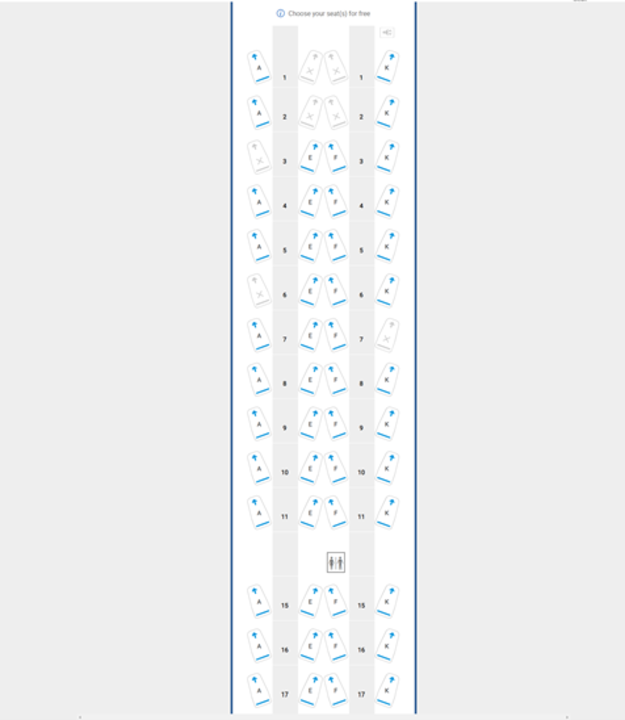 New offer
Meanwhile BA has announced a new 100% bonus miles deal. Collect 100% bonus Avios on your next six flights before December 31, 2019.
Register, book and travel before the end of year and collect 100% bonus Avios on all British Airways flights. This offer also includes all domestic flights in the UK and within Southern Africa, as well as British Airways flights operated by partners, American Airlines, Iberia and Finnair when you travel between Europe and North America.
If you complete six flights with BA or its partners, you will unlock an additional reward of 2019 bonus Avios.
What do you need to do?
Book your flights before April 19, 2019

Fly before December 31, 2019