Colombia is a fascinating place. In most people's minds the South American country is linked with the cocaine trade of the 80s and 90s. It has a long and exotic history and has overcome much of the violence and poverty that blighted its cities in recent decades. Colombia wants to become a mainstream tourist destination that attracts people from across the globe. It has jungle and beaches, wildlife and sports, nightlife and culture. Despite this, many people are still wary of visiting. With all this in mind I visited Colombia's cities of Bogota and Cartagena in November 2018 and it didn't disappoint. Here are five surprises, good and bad, that I encountered.
It's safer than you might think and friendly too
In Bogota, I stayed in the Double Tree in the Zona Rosa district. Bogota isn't the most beautiful city you'll see in Colombia, but Zona Rosa is pleasant enough and safe. I walked at night on several occasions even in the deserted part of the Zona and felt safe although you need to keep an awareness of what's around you, of course. English is not well or widely spoken so some Spanish will help, although be prepared for listen closely as the locals speak it fast, but they are friendly and helpful. My only reference point before I arrived was an episode of Michael Palin's travel programme, Full Circle, where he visit Bullet Alley in the early 90s. That area in the historic Old Town of La Candelaria is long gone and has been turned into a park, a symbol of the regeneration of this once (extremely) dangerous city. For tourism, I enjoyed simply wandering the street of the Old Town but, despite all the changes, this area still doesn't feel totally safe at night, although it is hughly better than previously. Taxis can be a nightmare, even with the ubiquitous Tappsi app and Uber (which is technically illegal).
The country has different ecosystems
While in Bogota it was under 20 degrees, overcast, cold and rainy, yet on the Caribbean coast it was over 30 degrees with clear skies and very humid in Cartagena and Barranquilla. Cali and Medellin climates also operate to the beat of its own drum. If the weather is important to you, check before you fly there. I was surprised by the effect of altitude in Bogota, it was hard to breathe at times and I woke up a couple of times gasping for air. The city sits at 2500 metres (8500 ft) and the problems passed as soon as I left the city. Be aware in case you're planning to be active in Bogota.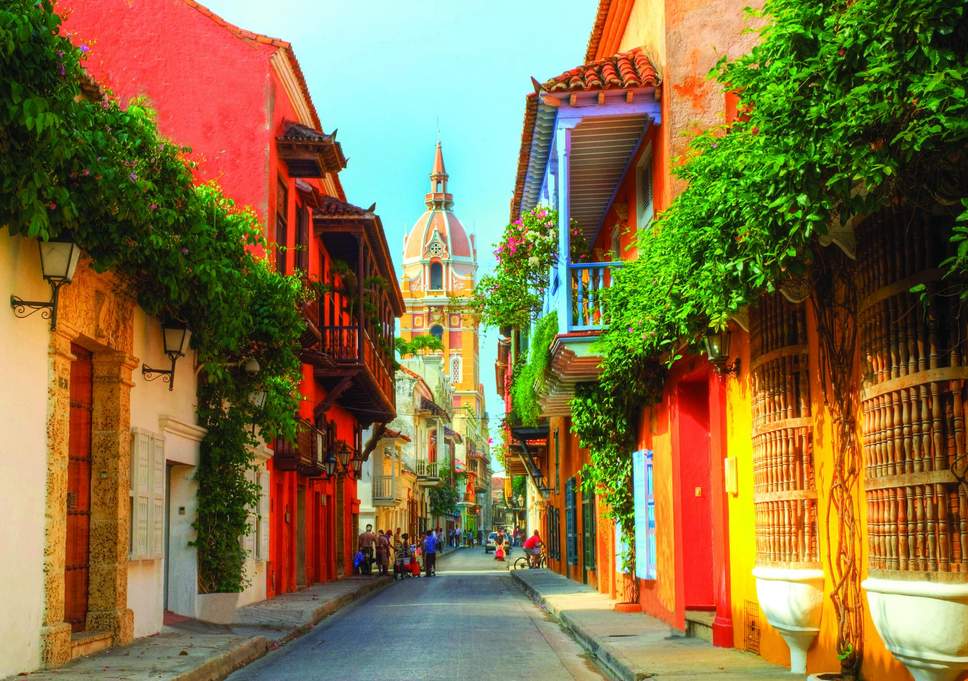 The colourful and (usually) sunny streets of Cartagena
There's a refugee crisis
The chaos erupting in neighbouring Venezuela has led to a huge influx of its population into Colombia with more camped on the border. Last year the UN estimated that more than 870,000 Venezuelans are in Colombia, many of them in vulnerable situations. If you're attuned to the accents, it is notable how many are in the major cities and it is apparently causing some resentment among some locals. Unfortunately, there seems to be no end in sight and one wonders if, some way down the line, it is going to lead to social unrest and conflict within Colombia. Fortunately, Venezuela's other neighbours seem to be offering help too so Colombia doesn't have to solve it alone.
The food and coffee isn't what you may hope
On the flight over, Avianca served up the worst airline meal I have ever tasted. Cold, sloppy, undercooked 'meat' with stale bread and a small sugary dessert. The previous worst air food effort I have encountered was TAP Portugal. Things didn't improve when I landed. I may of course have simply been choosing my eating venues poorly, but the overall standard of cooking was woeful, even sandwiches from the local equivalent of delis contained highly processed cheeses and meat. The seafood in coastal Cartagena was fine, however. The real surprise was how hard it was to get a cup of decent coffee. While the beans are delicious when you grind and make the coffee yourself, the places I visited rarely seemed to know how to serve them. Coffee was either too watery, too cold, too weak or, very often, way way too milky. In the end I managed to work out what to say to get a coffee I liked. Filter coffee (sometimes I had to say Americano) with cold milk separate on the side – in Spanish. They looked at me like I was crazy, but it turned out to be the only way to get a decent coffee.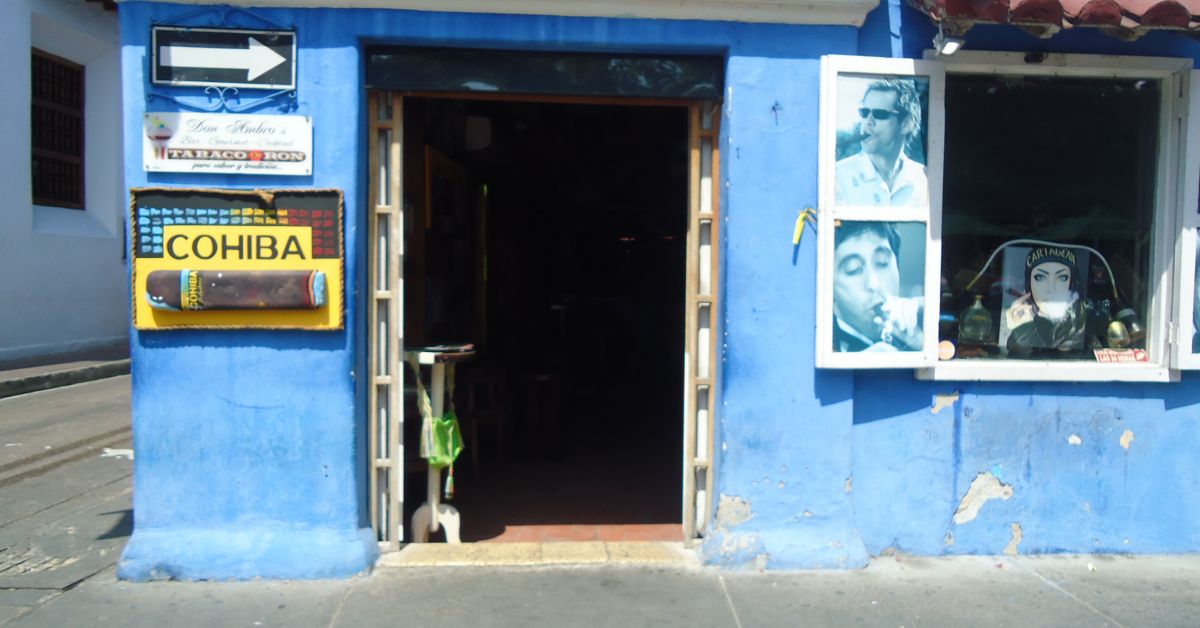 Great cosy bar for live music, Tabaco y Ron in Cartagena
The nightlife is great
It shouldn't be a surprise that a Latin American country has great nightlife, but the range and quality of the music and the drinks and the atmosphere was a surprise. Bogota's Zona Rosa offers some of the best nightlife in the city. I like dark beer and Club Colombia Negra and Chapinero Porter are two good options, but there are plenty of other to choose. The main nightlife sector is easy to walk around. Throughout Colombia there is an eclectic mix of music, dancing, clubbing and bars. They're also in favour of quirky decor out there. Here is a selection of some of my favourites places in the two cities I visited:
Favourite Bogota bars
Vintrash - a maze of a club with lounges, bars and live music with eclectic decor
Bogota Beer Company - pub style drinking place to socialise
Andrés DC - multi-level bar, restaurant and disco that looks and feels unique
Favourite Cartagena bars
Tobaco y Ron - small venue for cigars, whiskey and live music
Alquímico - trendy cocktail bar, good fun but teetering on the edge of pretentious
KGB - chock-full of Soviet era memorabilia, worth stopping by but the atmosphere is a little lacking