I was looking forward with curiosity and anticipation to my trip to Minsk in Belarus (trip report coming soon). My main concern was the flight on the national carrier, Belavia.
Belarus is one of the least-touristy parts of Europe. Statues of Lenin still haunt government buildings and soviet flags still fly above its State museum. The question was whether the national airline would have moved on from the communist era stereotype of questionable aviation safety and grey austere hospitality.
Belavia actually has a good safety record since it was formed after it separated from Aeroflot in the 1990s. Belavia run direct flights to Minsk out of London Gatwick four times a week at 2.20pm on a Boeing 737-300 or Embraer 195. There will also be a 2.05pm flight on Wednesdays in (September and October 2017). My flight was on the 737-300, which is an old aircraft but has an excellent safety record.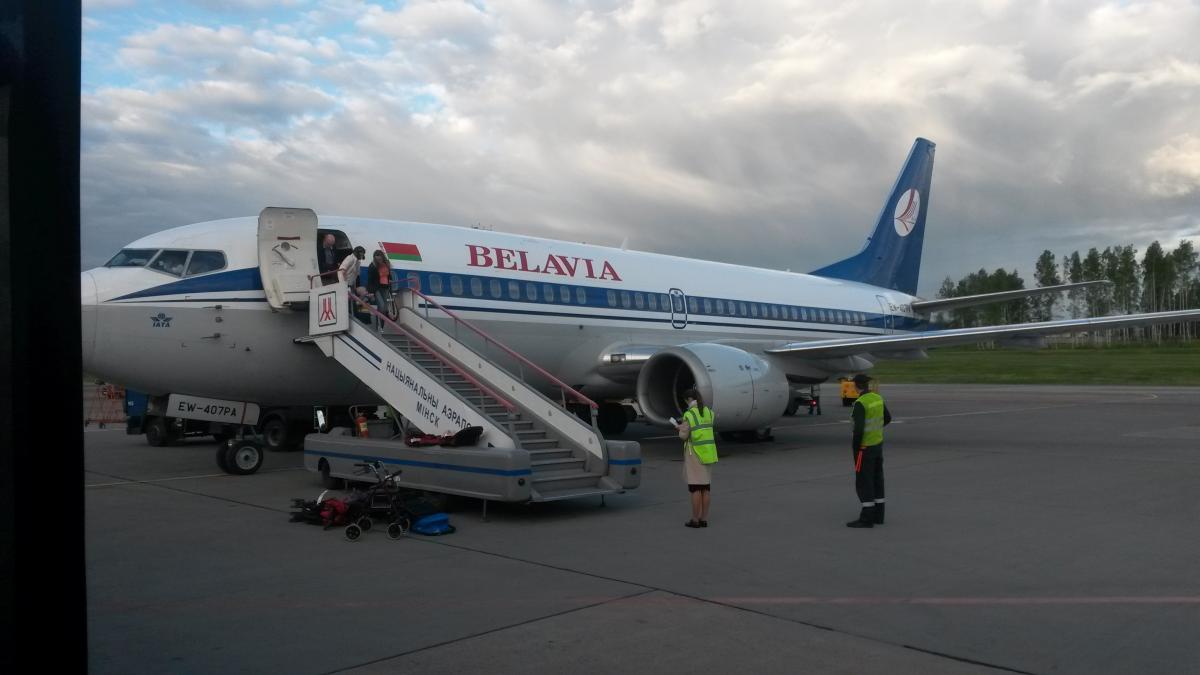 Belavia's frequent flyer program, Belavia Leader, has no partners or affiliates making it, for now, useful only to those who are based in Belarus or travel there regularly.
At Gatwick, I felt nauseous when I saw an enormous check-in queue, and then elated, when I realised it was for Air Berlin and Helios Air. The third airline desk at the far end, Belavia, had a minimal queue. So far, so good.
The gate was easy to find and boarding was quick. The flight was full so I was stuck in the middle of three seats, my least favourite place. The width of the seat and the leg room didn't feel great and seemed to be more akin to a budget airline in this area.
However, what I did like was the atmosphere on board. The staff were all professional and the interior was clean, fresh and well maintained. I particularly liked the cabin crew uniforms – a smart pink and grey combination that wouldn't look out of place in a stockbroker's wardrobe.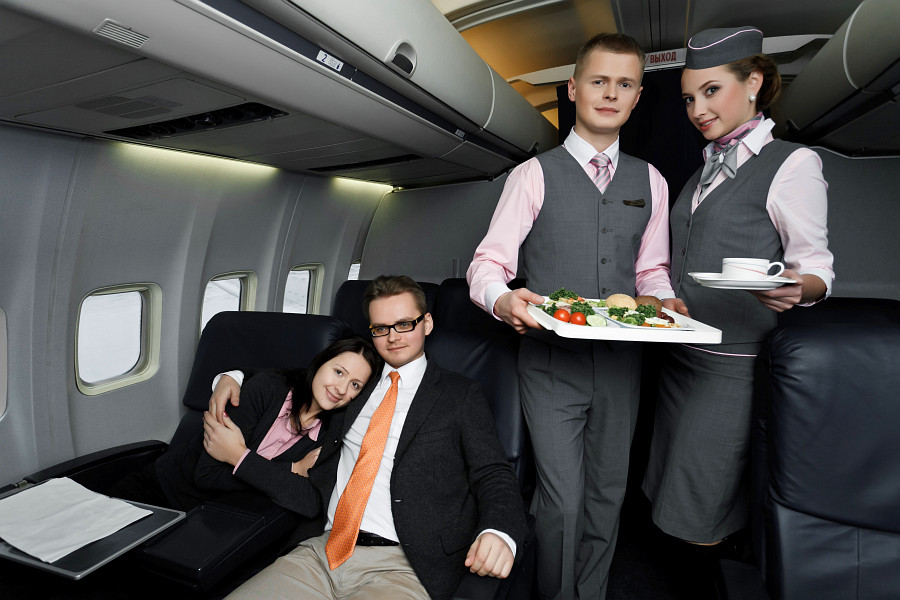 Another pleasant surprise was the food. A healthy buckwheat and salad combo that was fresh and tasty along with a hot meal that didn't taste synthetic or processed as so many airline meals can do. The cranberry juice was natural and not full of sugar and there was no shortage of tomato juice on board. It was the drink of choice for many Belarussians on my flight. 
We landed about 30 mins late after a bother-free flight. The immigration process (see details of the Visa scheme below) involved queuing (albeit briefly) in front of a series of immigration booth staffed by officials that dressed and acted like they were straight out of the Soviet era. However, they were professional and friendly. A UK passport holder needs to ensure they have proof of their medical insurance printed out and ready to show the officials. They closely inspected my passport with a handheld magnifying glass like a jeweller searching for imperfections. A nod and a stamp and I was on my way.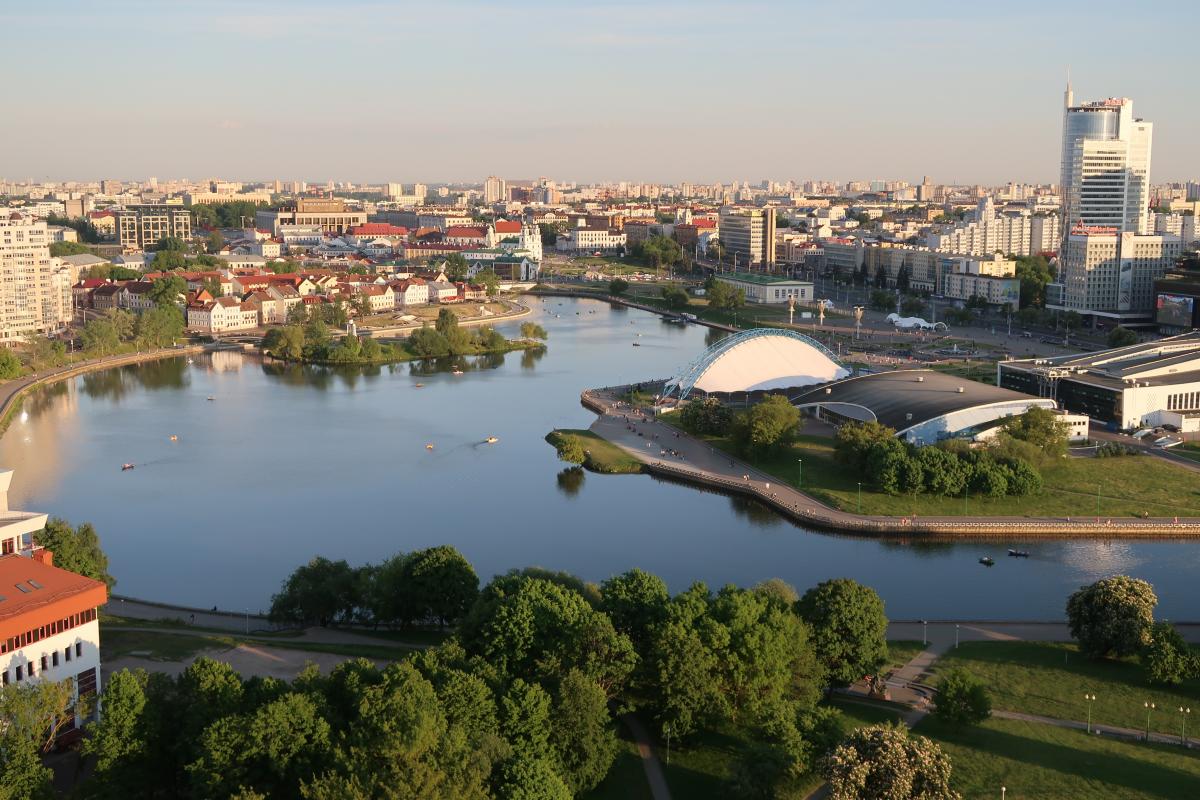 Overall, I was impressed with Belavia. Reading online reviews, it appears the airline does have problems with delays but both my outbound (while slightly delayed) and return flights were smooth efficient and felt welcoming. The outbound flight was a little cramped by the return flight on the Embraer 195 was very comfortable as I had the aisle seat at the front of economy, which has two seats on either side of the aisle. Enough room to spread my legs out. I disembarked feeling fresh and relaxed, as if I'd flown business with a marquee airline.
While Belavia is not an airline you may have the opportunity to fly with often, I'd say don't shy away from them if you do. I was impressed with the airline and the city of Minsk (more on that later) and would recommend them if you ever fancy exploring that little-known city for a long weekend.
Visas
New rules that came into force in February 2017 has made it much easier for citizens of around 80 nations to visit Belarus. The rules allow visa-free entry to Belarus for a period not exceeding 5 days upon entry via Minsk National Airport, (except for flights departing to and from Russian airports). All EU, Canadian, Australian and USA citizens are included in the visa-free program.
Minsk Airport
A note on flying out of Minsk. The airport is about 40 mins from the centre of Minsk and relatively small for an international airport. It was renovated and refurbished in 2014 and is easy to navigate and the security and emigration is quick and simple. Airside, the shopping and eating options are adequate but nothing more. You wouldn't want to spend hours there – it's not exactly Singapore's Changi airport – but neither is it the chaos of Rome. It is also clean, and well-ordered and, if you like old planes, there are several old aircraft on display in the airport grounds. As of June 2017, there is a significant amount of construction work ongoing on the ground adjoining the airport. It looks like they're set for future expansions in the next few years.