Once the world's Governments decides to release its citizens for their dystopian confinement, Seychelles is a destination worth considering.
We visited The H Resort, one of the leading resorts in the Seychelles, it has been at the forefront of environmental development projects including reef restoration and new Blue Economy initiatives.
Located on Beau Vallon beach on the main island of Mahé, the contemporary & chic property has a cultural connection to the local area. A short walk along the pristine white sandy beach brings you to a couple of privately owned bars and food stalls, making for an authentic Seychellois experience.
The resort offers a sumptuous and tranquil setting in which to unwind. This boutique beach front garden paradise sets the tone for pure escapism, it has an award winning spa, seven eclectic dining experiences, guests can also choose the resort's  'pièce de résistance,' bespoke, dining under the moon & stars on the beach and of course fitness centre open 24/7 and overlooking the lagoon.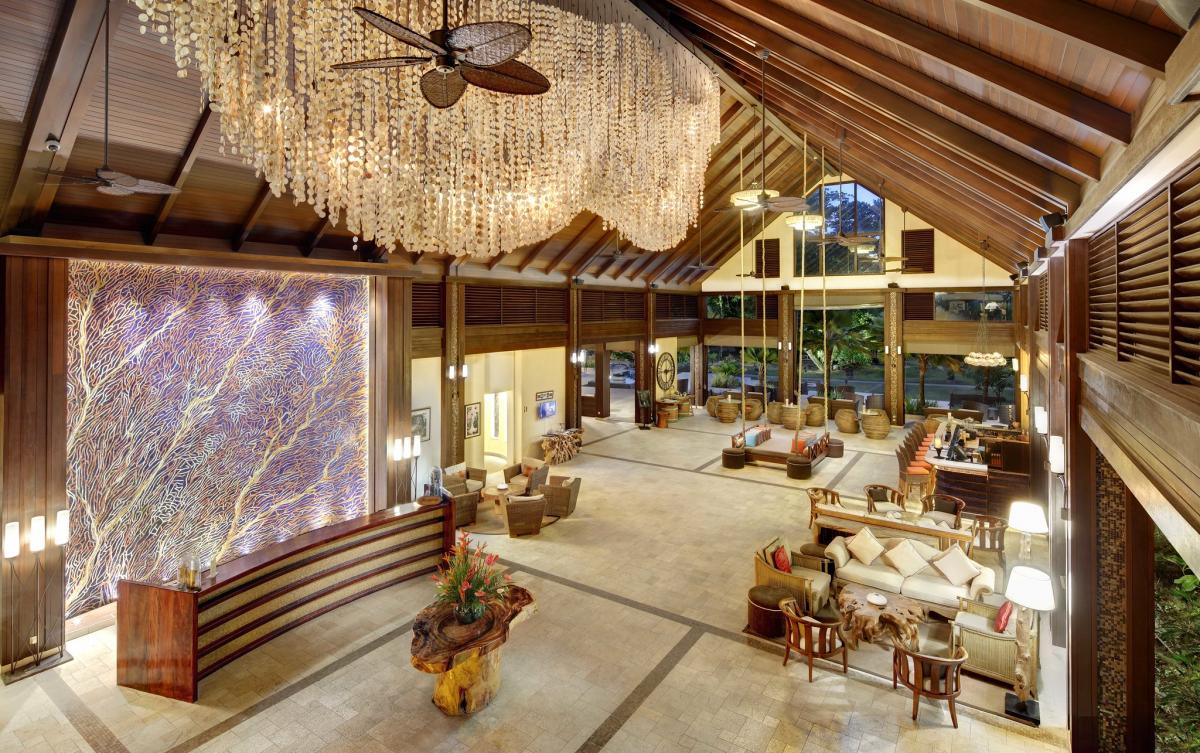 It has an unparalleled collection of opulently appointed accommodations, relaxation and recreational spaces. The 100 villas and suites redefine paradise - they simply exude stylish opulence, comfort and idyllic bliss - all overlooking the topical tropical gardens leading to the beach.
The beach facing private pool-villas each command a private spot on the beach with direct access to the bay as well as a private pool, pool-deck, cabana and outdoor rain showers.
A quick note, we recommend you visit the spa upon arrival to unwind and set you into the Seychellois rhythm for your coming days.