Lopburi is not a town that many tourists to Thailand visit. It does have some ruins of historical significance but few Westerners make the rather sweaty three-hour train journey north of Bangkok to a town where little English is spoken and there is no real tourist infrastructure beyond a few basic hotels.
However, my reason for traveling to Lopburi was rather unusual. In 1945 my grandad, Reg Twigg, a British prisoner of war at the hands of the Japanese since Singapore had fallen four years earlier, stumbled into Lopburi on his way to liberation. The war was over and, having being released from captivity in the north of Thailand, made his way down to Bangkok, stopping in Lopburi on the way. As a child I would occasionally hear the story of how, in a strange town and after four years of starvation, a Thai man took him and his friend in, fed them and gave them a bed. My grandad's eyes lit up when we spoke of tasting egg and chips for the first time in years.
The one physical memento he retained was the Thai man's business card. Written in Thai script it was unreadable to any non-Thai. On the reverse the man had signed his name and written 'Lopburi' in Western text and my grandad had written 'Aug 1945'.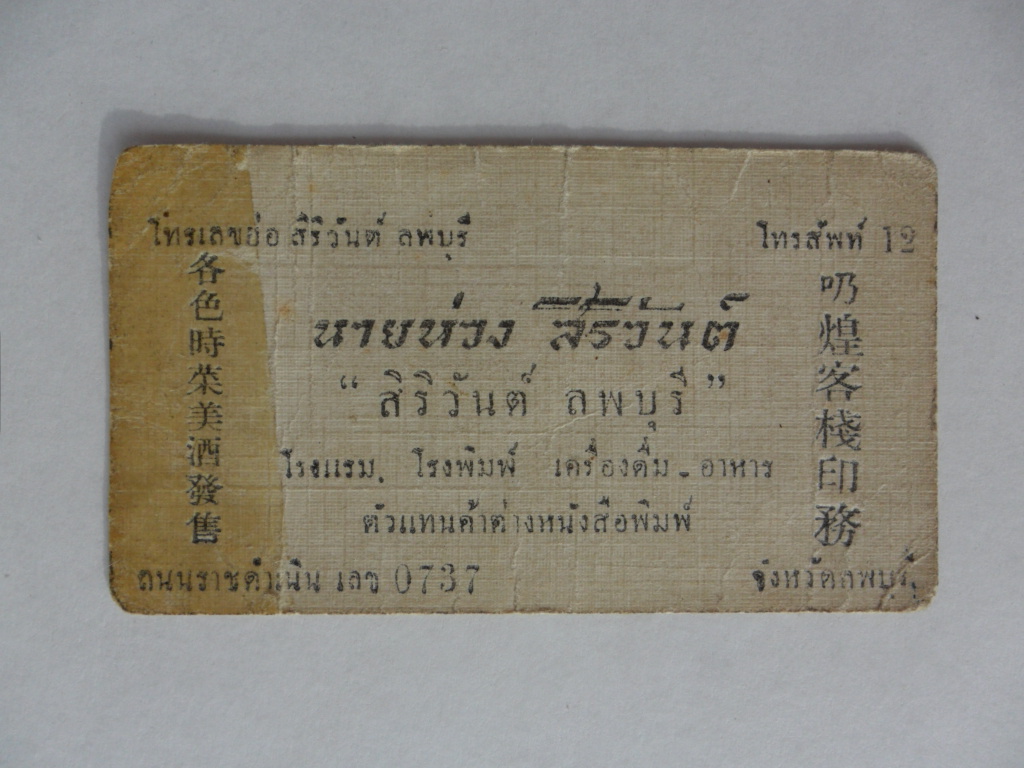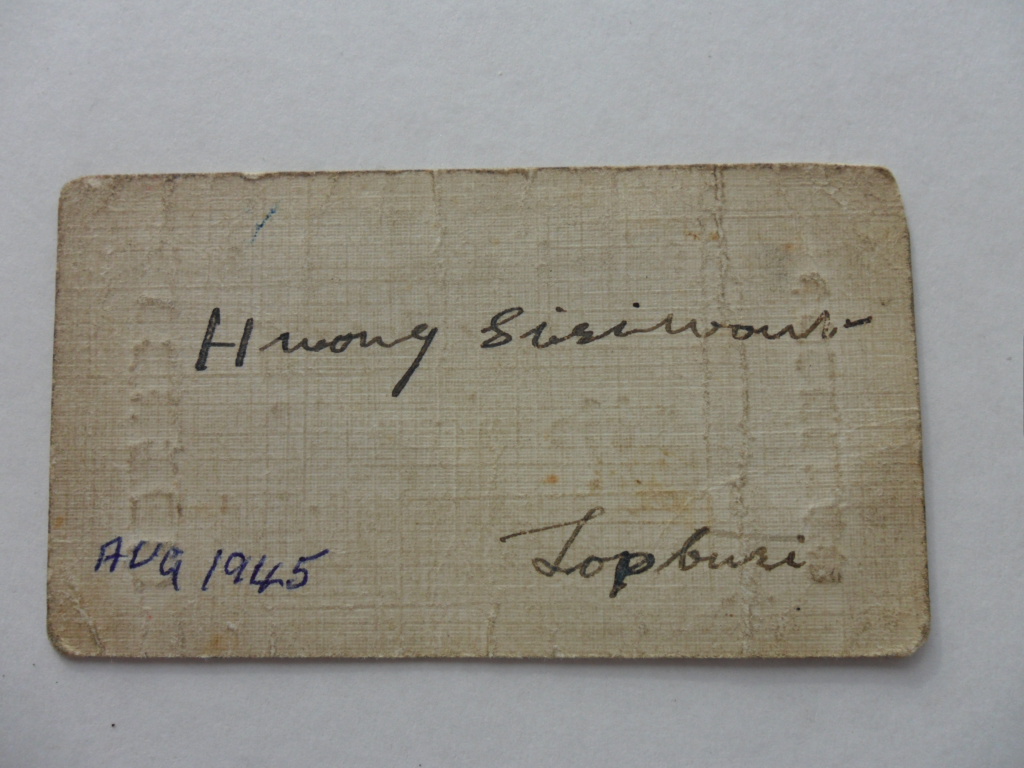 In 2013 my grandad's war memoirs were published by Penguin just weeks after he died. I had already travelled with him to see the graves of his friends in Kanchanaburi and take a trip along the death railways that he helped to build decades earlier. I also visited the Kranji war memorial in Singapore where the names of his friends whose bodies were never recovered are engraved. But I had never tracked down the place and, if possible, the people who had helped him 72 years before. The card was my only clue.
The first task was to have the card translated. My friend was able to help and it revealed the place was called 'Siriwan' and the address 0737 Thanon Rachadamnoen. So, I turned to google maps but no street by that name showed up in Lopburi. I was going to have to take my investigation to the streets.
Bangkok to Lopburi by train
The train to Lopburi leaves Bangkok's Hualampong Station (which is on the metro network known as the MRT) several times a day, taking anywhere from two to three and a half hours depending on the train you catch. My train only had a third and second class coach and I forgot to ask for second so I was given a place on a bench with no aircon for the cost of a few pence, although the open windows and fans on the ceiling helped to cool down the carriage.
The train cranked its way through inner and outer Bangkok, seeming to stop at every small station along the way. I nodded off a couple of times, being helpfully but unnecessarily woken every now and then by locals concerned I might miss my stop. It was Thais only on this train – other tourists weren't going my way, at least, not today. The seats were adequate for a few hours and the aisles paced by vendors selling all manner of food and drink in case you need refreshing. Train is a slow yet picturesque way to travel in Thailand but don't be shy to spend money on the highest class of cabin available if you're travelling long distances and desire comfort.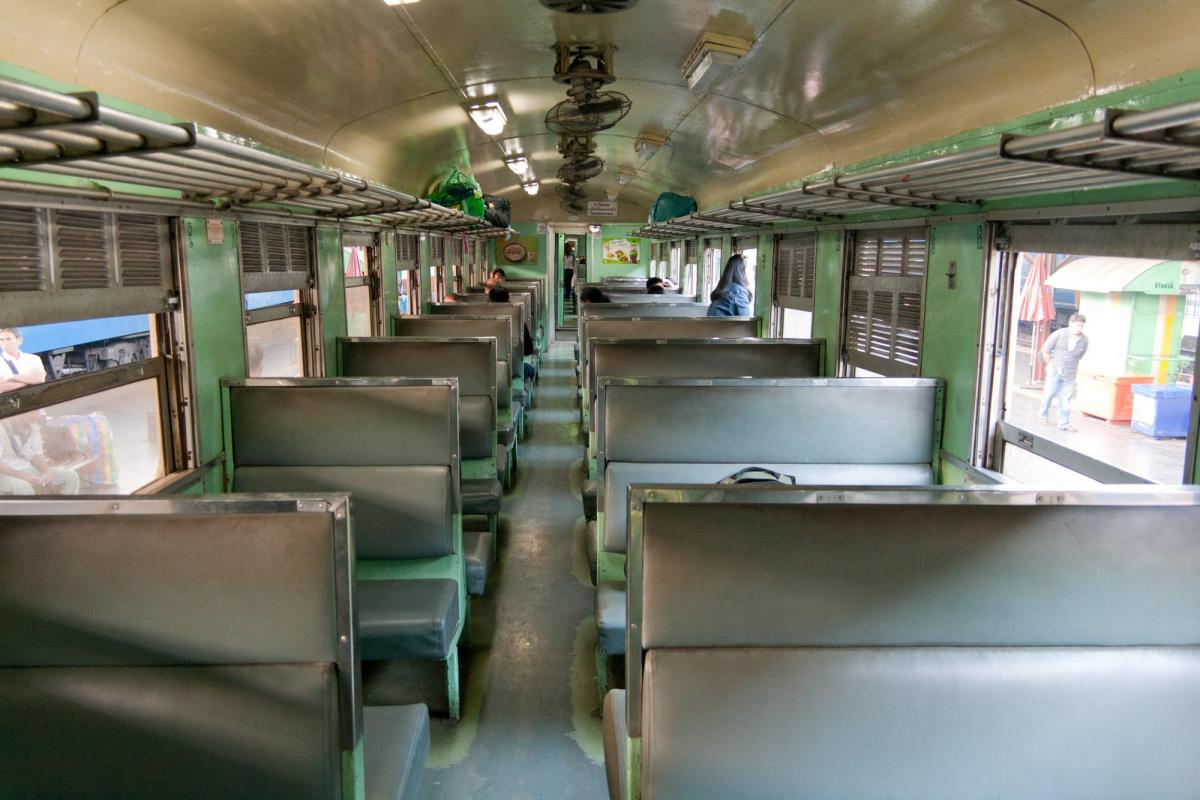 Lopburi
I was ready for my hotel, Theptani Place, when I arrived in Lopburi. It was located somewhere between the old town, where the railway station and historical sites are located (along with hordes of thieving monkeys) and the new town, which is bigger and, as you would expect, more modern. A main road of a mile or so separated them. My hotel was situated half way between the two in no man's land. After struggling to find a taxi I managed to hire a driver willing to take me for Baht100 (about £2.50) and so we wound our way round a succession of backstreets to arrive at my hotel.
Lopburi is one of the oldest cities in Thailand, a former capital and the second capital after Ayutthaya was established around 1350. There are several old ruins of note in the old town but I was due to catch the train back the following afternoon, which gave me less than 24 hours in Lopburi. I had to turn to the task in hand – finding a 72-year-old restaurant in a town where hardly any English is spoken.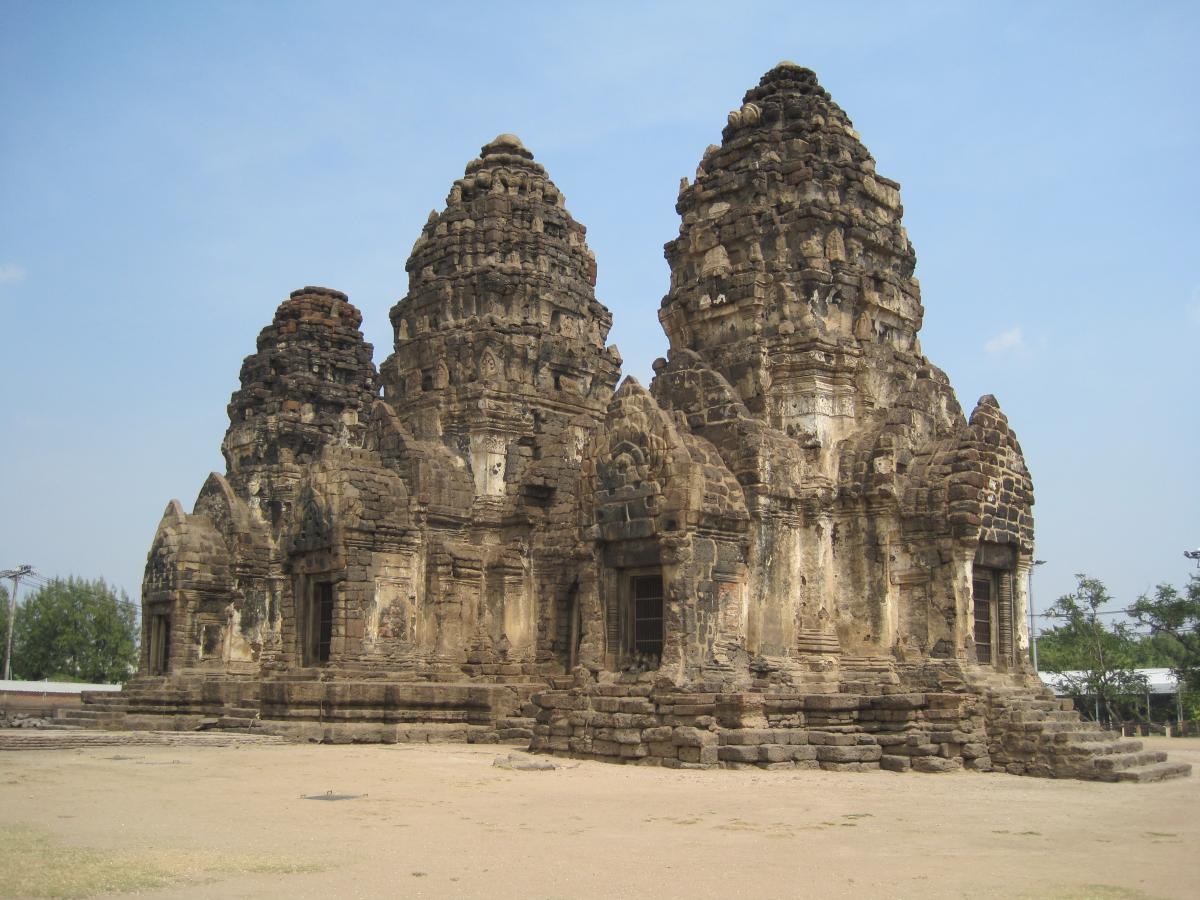 Day 1 of the investigation
Theptani Place is one of the better hotels in Lopburi. That's what I gathered from the online reviews. There are only a handful of places to stay so the choice is limited. There are no facilities, just a basic room with aircon and a restaurant area called Sunflower accessible through the reception.  Still, for Baht500 a night I was happy.
However, after I had showered, changed and asked reception for a map of the area I began to realise I would have to find a way to overcome the language barrier if I was going to locate Siriwan's abode. I spent five minutes trying to explain to the receptionist that I wanted to walk into the old town but my attempts to ascertain the direction I'd need to take or the distance was unsuccessful. It was dark now but I planned to take a wander anyway to find food as I was hungry and the Sunflower empty, but first I gave the receptionist a photocopy of Siriwan's business card and asked if she knew where the place might be.
I was surprised. Checking the rudimentary map she had given me we found a road near the train station called Rachadamnoen Alley. That sounds similar enough for me, so that's where I was going. The problem was it would take a long time to walk there apparently, I would get lost and there were no taxis around. The receptionist asked me to wait as she popped into Sunflower and returned with the cashier-waitress. After some time I managed to explain my story (or so I thought) and what I wanted to do.
"Motorbike taxi expensive," I was told. "Too much. 100 Baht"
"I don't mind," I replied.
The two ladies spoke some more, then the cashier said "OK. You wait here. Ten minutes. My brother come."
I tried to find out what relevance that had to me but I couldn't communicate fully. I had nothing much to do so I thought I'd hang around the reception and see what happened. Sure enough, ten minutes later a people-carrier pulled up outside and the lady, whose name I later discover was Juey, called me, said "We go" and we jumped in, me in the back with a slightly baffled countenance.
It took just a couple of minutes driving up the main road outside the hotel to reach the old town and after a left and a right turn we were on Rachadamnoen Alley. However, the road sign clearly said 'Thanon Rachchadamnern' exactly as the business card stated – so this must be the street where, 72 years earlier, my grandad found food and shelter. Surely it would simply be a case of finding number 0737?
We stopped outside a video shop and Juey ran in with my business card printouts and I could see her speaking to the people inside the store. No luck. Two minutes later we were a little further down the street and engaging a group of Thai men loading a van outside a closed store. The old town shuts very quickly after sunset, leaving the streets to the stray dogs and macaque monkeys. They gestured and talked and gestured and then we were off again heading down backstreets, stopping here and there so Juey could ask locals if they knew where Siriwan's was located. It slowly became apparent there was no 0737 - the building numbers increased to approximately 150 and then started to reverse.
By now I was a little perplexed why my new acquaintances were chauffeuring me around. I had expected at most a quick lift into town on their way home. I started to get a sense that they had misunderstood me. From the broken conversations we were having I began to sense they thought the address was my grandad's address and I was supposed to meet him there. I tried to clarify but it didn't help so I suggested I jump out just there but Juey, now typing short sentences into google translate so we could communicate better, said we were going to speak to her friends next.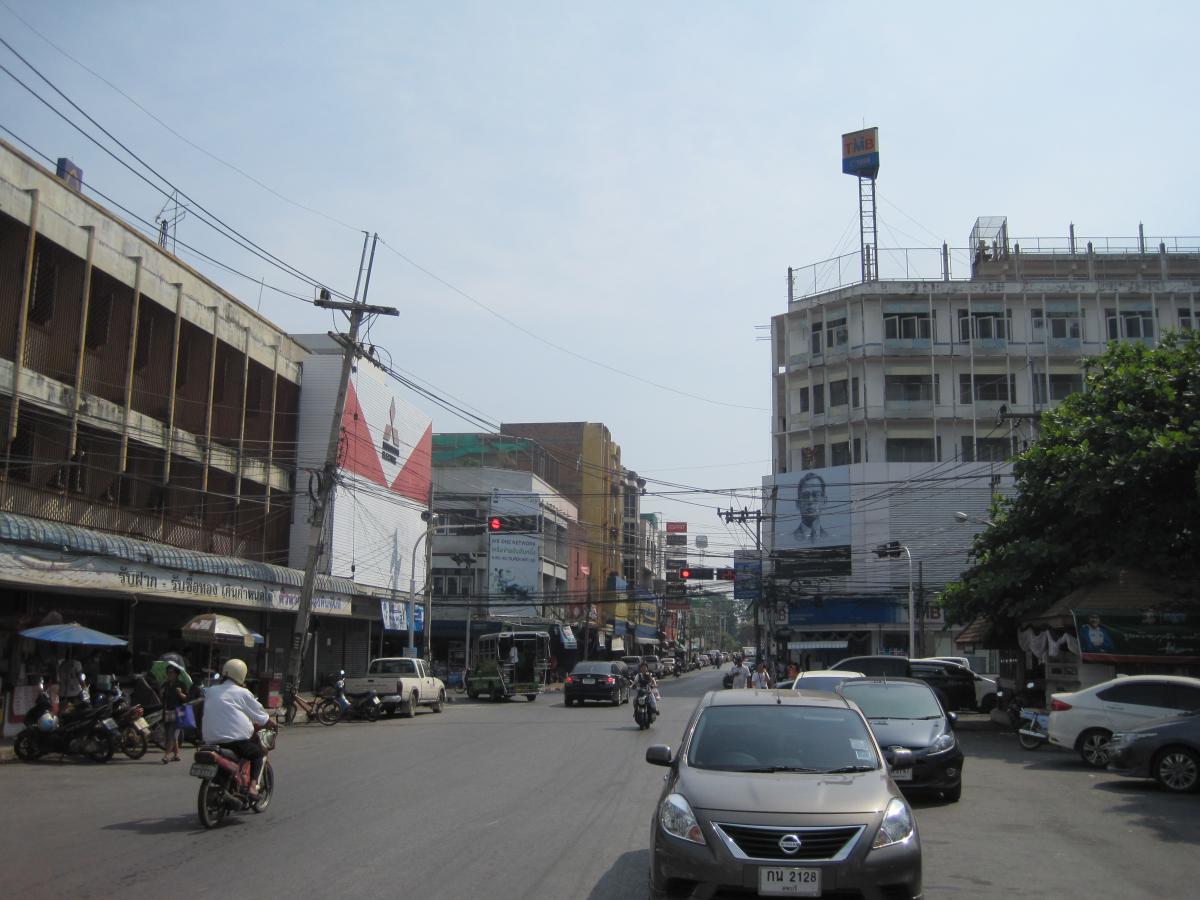 All fine, accept that we now left the old town, drove back past the hotel and into the new town and then drove a further 5-10 minutes into the outskirts to a printing shop. I was now totally lost. Juey went inside and beckoned me to join her. After a few minutes of Thai conversation, we all walked next door to a pharmacy run by an old Thai man and woman. Another five minutes of chatter ensued of which I understood little except that the Thai man pointed to the date my grandad had written on the card and appeared to be telling them that it is a very old address. Then to my surprise he turned to me and in clear English said:
"This is a very old card. These people may be dead. You are supposed to meet them?"
No, I explained, I just want to find the location and see if I can speak to anyone who knew the family. Maybe the family still live here?
He shook his head. "I don't think so. But maybe you can find it in the old town tomorrow." He handed the printouts back to me. "Look after this card," he said. "There is a lot of history to it."
I nodded. He explained to the others the situation and Juey said she would take me back to the hotel. I thanked everyone and, having been searching for a couple of hours now, we headed back to the hotel. We stopped off to buy petrol - Juey and her brother wouldn't let me pay for it. Then we stopped at an open-air market. I was aching to leap out and grab armfuls of food but that would confuse matters and I didn't want to miscommunicate my intentions and be left in a part of town where I could not make myself understood or gain transport. I could see Juey was buying bags of food and my stomach was rumbling. Then she got back into the car and handed two of the bags to me. "For you," she said, handing me one bag of Thai bread and one containing a green sweet sauce. "Kwai Teau." I wasn't quite sure what to say. For no particular reason they had driven me around town, translated for me and now fed me, all at their expense. And I'd only been in Lopburi for six hours!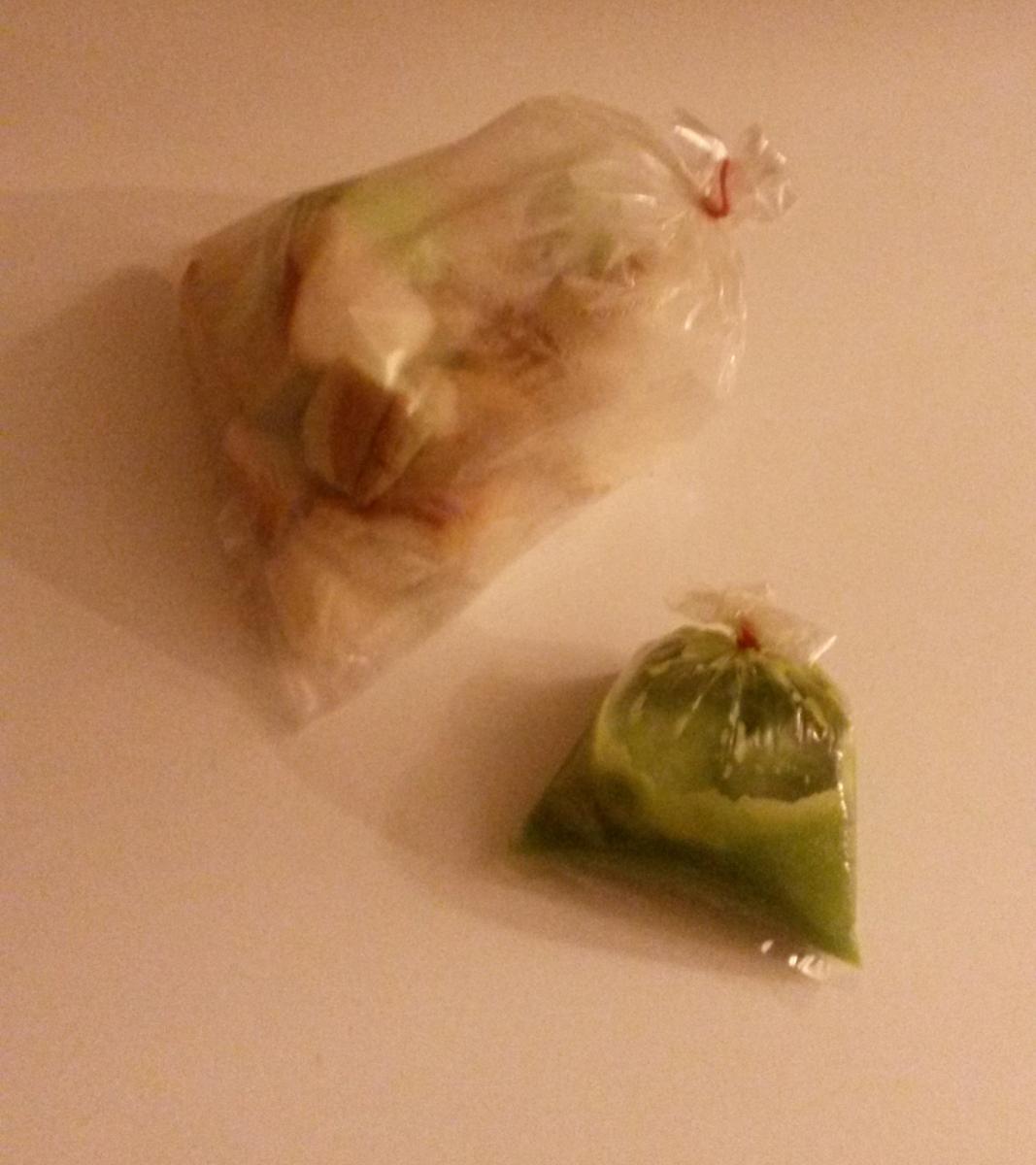 Back at the hotel it was 8pm and I was exhausted. "Tomorrow. 9am. I meet you in Sunflower. We take songthaw (a type of open truck taxi) to old town."
"OK." It was all very kind but going beyond the call of duty. "Goodnight." I went to my room and Juey went back into the restaurant, probably to continue her shift.
I felt that tomorrow would bring some answers.
Part 2 coming soon…