I flew with Thai Airways for the first time in 2004 and, between 2004 and 2009, I took several economy and business class flights, both international and within Thailand. From the first flight, it became my favourite airline. The London to Bangkok route was flown on old 747s with 34 inches of legroom in economy and no inflight entertainment, but it didn't matter.
The service was almost first class no matter which cabin class (economy, business, first) you took. The food options were a mix of western or Thai – the Thai food cooked beautifully, the western cooked adequately – and from take-off to landing perhaps the most generous drinks cart service in the skies. The hostesses would often ask if there was anything more you wanted, including a regular tray of cognacs that accompanied the usual orange juice and water offerings.
Then there were the little touches. The wai-ing to passengers (when Thais place their hands together in a prayer-like gesture and bow), the gentle tinkling music on take off and landing, the smiles and the friendliness. All the positive stereotypes Thailand promotes were best represented when you first stepped on the Thai Airways plane in your home country before your trip began.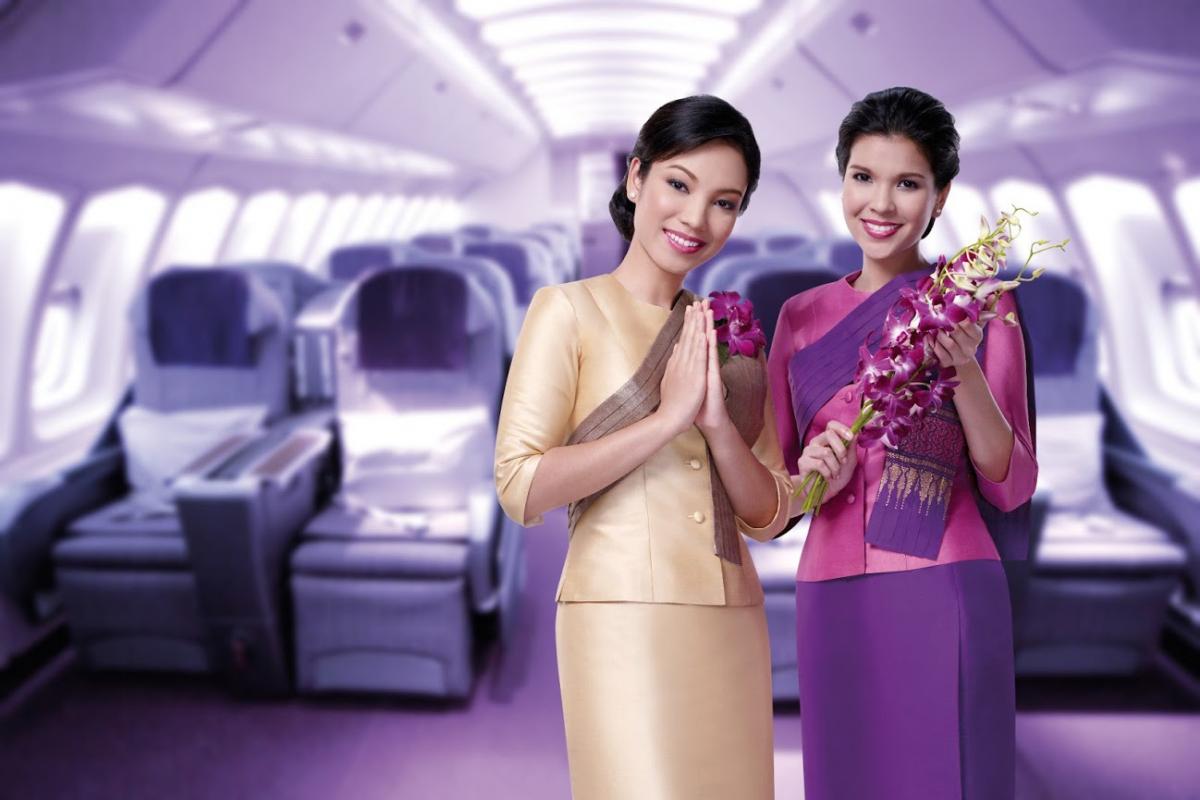 This is what Thai Airways smiles should look like
Sure, there were problems, most notably their awful website, which barely functioned and made it impossible to use air miles properly (using air miles almost always meant visiting their offices in central London). However, the air miles allocation for even the cheapest booking class was very generous and upgrades were fast and frequent. If you wanted a Star Alliance Gold Card quickly and you flew to Asia regularly, Thai Airways and their frequent flyer program, Royal Orchid, was the way to go 10-15 years ago.
Now, fast forward to 2018, my first Thai Airways flight in 10 years and how things have changed. At first all seemed well - there was a brief wai on boarding and the cabin décor seemed similar. Now, flying 777s on the London route, the cabins were noticeably more cramped. There were no more smiles from the staff. While there was now a personal entertainment system for each seat including in economy, the little touches like the music and jasmine fragrance were gone. This could be any airline.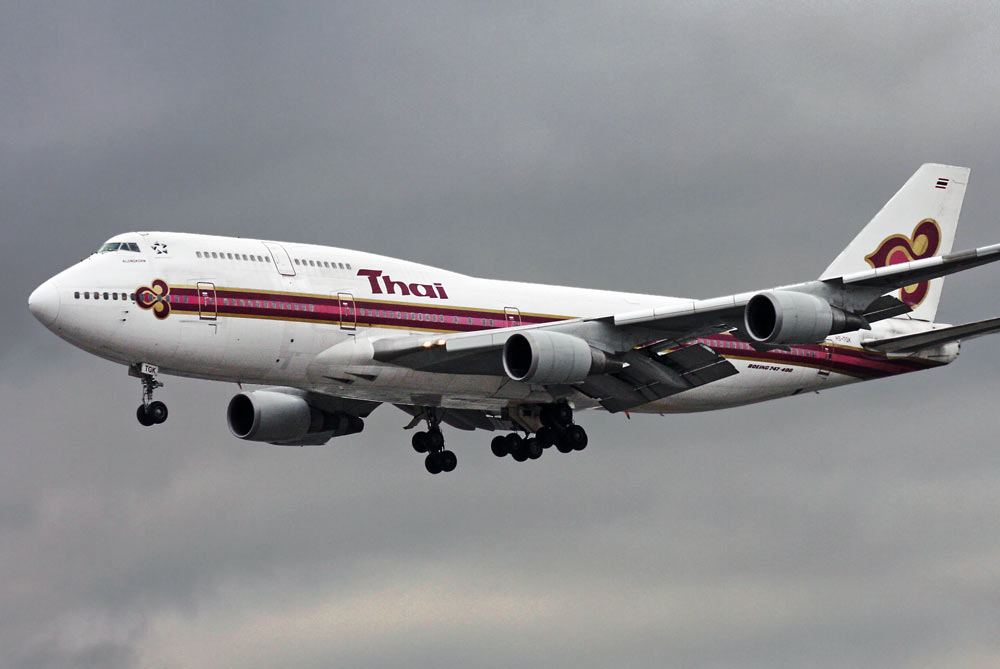 The old Thai Airways 747 livery
But the biggest change was the staff. Surly, slow and rude, they barked orders at passengers. "You go to your seat now" when they wanted to serve food. "Move you leg now", "hurry up with your drink". Previously the rudest flight I'd taken was Gulf Air many years ago. This Thai Airways flight was worse. The food was dreadful and the cabin lights were broken. In economy, passengers who wanted to stretch their legs at the back of the cabin were shooed back to their seats like pests and a few people who wanted coffee were told to pour it themselves.
At the end of the flight, when a fellow passenger asked for the head of the cabin crew to complain he was told "we take care of it" and sent away even though he hadn't had the chance to offer any details. Clearly, they were fobbing him off. When I 'tweeted' them later that week I was told "we'll look into it". I pointed out they hadn't asked me for any details, like flight number or seat. You can't look into something without knowing which flight I was referring to. Clearly, as well as their product collapsing in quality, they also have no interest in customer feedback.
South East Asia is still wonderful but next time I won't be flying with Thai Airways (their website is still awful, at least that's consistent). Thailand may well be the land of smiles but Thai Airways has become the airline of last resort.